Coolest t-shirts on the planet
Get the Books
Signed by the author & "pawtographed" by the star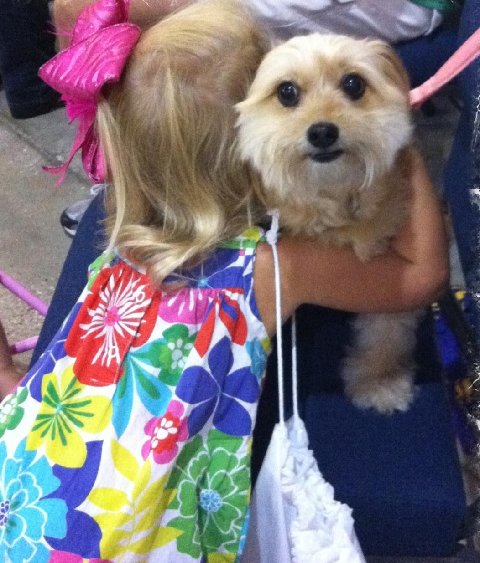 Therapy Dog Services
HOSPITALS AND NURSING HOMES

Jeanie is a member of the Dr. Dogs Therapy Dogs pet therapy team. She and her colleagues enjoy visiting hospitals, nursing homes, schools and veterans homes.  Jeanie brings joy and hope to those who need it most, especially fellow amputees.
READING PROGRAM

Jeanie LOVES a good book (especially her own), so sometimes she hangs out at her local library.  She listens patiently & eagerly as children read their favorite book to her. Join her for FUN WITH FIDEAUX, the first Tuesday of the month, 6:15 pm,  at Central Library, Lake Charles, LA.
CHILDREN'S ADVOCACY CENTER

Jeanie is employed by the Children's Advocacy Center, where she comforts children while they are questioned by forensic investigators in abuse cases.